Humanitarian Coalition agencies providing immediate aid in Haiti, Cuba thanks to $645,000 from the CHAF
The Canadian Humanitarian Assistance Fund has been activated in the wake of the devastation caused by Hurricane Matthew, allocating urgently needed resources to meet humanitarian needs in the Caribbean nations of Haiti and Cuba.
Early reports show more than 500 people have been killed in the Caribbean, with close to 100,000 people displaced and 350,000 people in need of assistance.
In some of the hardest hit areas of Haiti, Save the Children is using $375,000 to assist approximately 5,000 of the most vulnerable children and their families with immediate life-saving assistance such as access to clean drinking water, hygiene, sanitation and baby kits. Save the Children will also create Child and Youth Friendly Spaces to ensure children and adolescents have a safe place to go.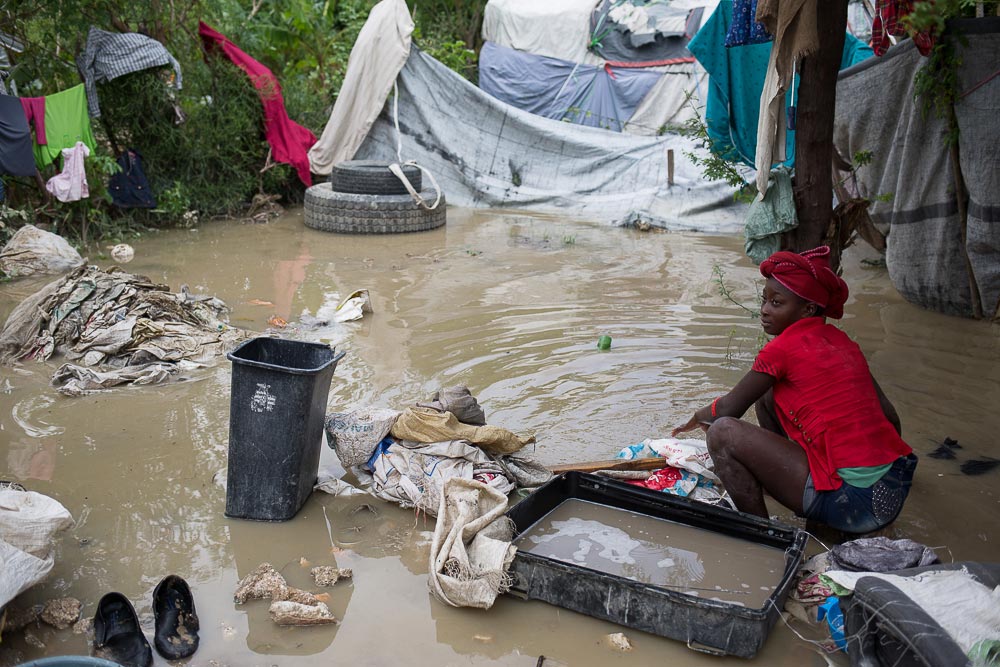 photo: Fran Afonso/Oxfam Intermón
In Cuba, Oxfam Canada will use $270,000 to assist close to 5,000 people with immediate life-saving assistance, particular with access to safe drinking water, hygiene kits, sanitation and shelter. Oxfam's long history and presence in Cuba, and understanding of the gender dynamics at play, will be important to ensure their response meets the differing needs of women, men and vulnerable groups. As such, 60% of the response is expected to reach women in particular.
Both organizations will also promote the importance of safe water management in order to limit the risk of spreading waterborne diseases such as cholera.
The Canadian Humanitarian Assistance Fund is a joint mechanism between the Humanitarian Coalition, its member agencies and Global Affairs Canada to facilitate a timely and effective response to disasters. It enhances Canada's capacity for early response by leveraging the established local presence maintained by the Humanitarian Coalition member agencies.
For more on Save the Children's response in Haiti
For more on Oxfam response in Cuba